ANNOUNCEMENTS
about 1 month ago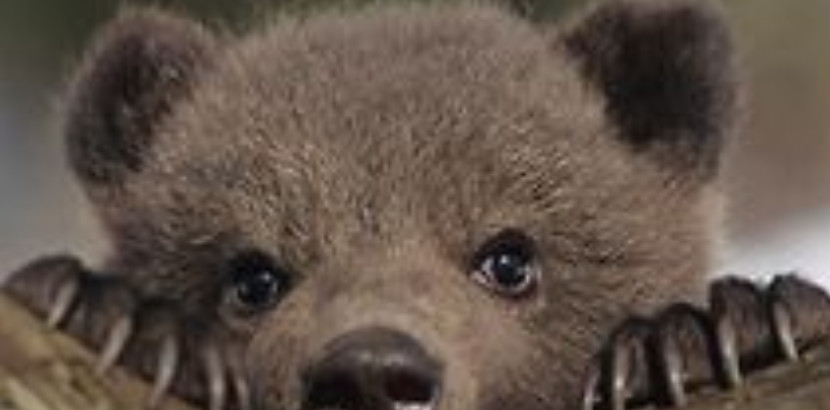 Spirit week... all aboard!!!

Tuesday, December 20: PJ and Polar express day. get comfy and visit each classroom for a fun filled holiday activity
Wednesday, December 21: decorate your toes with holiday socks, break out your ugly sweater or warm your head with a festive hat. Show your holiday spirit!!

Grizzly school wide celebration
Wednesday, December 21, buses arrive at 9:15 a.m. to transport all students to the Capitol Theaters to watch "Sing."Attendees to the movie receive a drink and popcorn. Parents are welcome to attend by paying $8.00. The fee includes the movie, popcorn and a drink. Parents do need to prepay for the movie and the money can be collected through the office. Students need to return signed parent permission slips to attend.
Winter MAP testing
Testing will take place when we return from Christmas break. When possible, have your child get a good night sleep and a hearty, healthy breakfast before a testing day. It is so important every child is here on their designated testing day so please plan accordingly any upcoming appointments/ vacations.
Meet Elway!
Elway is a working therapy dog! He is part of our Animal Assisted Therapy here at Deming Miller. We are so excited for him to start working here. Thank you Mrs. Upward for sharing him with us. For more information on Elway, please refer to the School Resource section. Welcome Elway!
Winter is upon us

Please make sure your children are dressed for the weather. We will go out for recess unless the windchill is below zero. Students who are not able to go outside due to an existing medical condition must have a note from their doctor.
Clothes needed
As you get ready for Christmas or realize how much your child has grown, please think of us before you get rid of some of their clothes. Deming desperately needs elastic waist leggings or sweatpants for girls, sizes 4-10, boys sweat pants size 4-6 and 9-10, underwear for boys and girls sizes 4-9 and socks for both.
Thank You Hereford Ranch!
Students and staff got to kick off the year with our annual stomp out bullying field trip September 27. There were 6 fun filled activities all concentrating on OLWEUS training such as art and music activities and the famous Fun Run. We finished off the day with a picnic style lunch supplied by The Hales themselves! Thank you for letting us come and show off our true Grizzly pride!! It was enjoyed by all!
Students caught doing something Paw-tastic!
Something new for our students this year is the Grizzly necklace.. All students are given a necklace that will be used to hold the charms students earn for displaying paw-tastic behavior and effort. Grizzly staff are busy each day watching for kids going the extra mile to be responsible, respectable and safe. If they are "caught" then they are given a grizzly ticket. The student then signs it and puts in in a box for a weekly drawing. If their name is called then they get to pick a Grizzly paw charm. There are many other reasons a student may receive a charm, such as for birthdays, losing their first tooth at school, finishing Type to Learn and Math facts, Fun Run, not being a bully and many more!

KEY Students of the Month

Students at Deming Elementary are learning about eight desirable character traits. The key traits are Integrity, Failure Leads to Success, Speak with Good Purpose, This Is It, Commitment, Ownership, Flexibility, and Balance. Teachers select students from their classrooms who exemplify the trait and are named as the "Key Student of the Month." Key students are recognized at a celebration sponsored by our business partners Blue Cross/Blue Shield and Mr. Jim's Pizza.
Back row: Sherry from BC/BS, Dalton Titus, Scarlett Sampson, AB Gutierrez, Iris Beadles, Tracy from BC/BS
Front row: Lane Davison, Kylee Holland, Madi Watson, Quinn Beadles
PRINCIPAL'S PAGE
about 1 month ago
A Letter from our Principal

It is my pleasure to be the Principal of the greatest elementary school in Laramie County School District #1. Words cannot explain how fortunate I am to work with such an exceptional group of students, staff and parents. I know that Deming-Miller Elementary is the "best kept secret" in Cheyenne, and that together, we can "Make a difference and ensure that all our students achieve academic and emotional success." Without a doubt, the commitment to the Deming-Miller learning community is what makes our school top notch! Working together we can provide students with many opportunities to -- "Make a wish, take a chance, make a change."
New Cubs Join the Grizzly Family
about 1 month ago